Mike Bush's home is up for sale. But he and his wife aren't moving far.
Certainly not out of St. Louis, where he has lived for 36 years after taking a job with KSDK (Channel 5). He's the longest-serving TV anchor now on the air here.
"I have no plans to retire," he says. "Unfortunately I don't really have a lot of hobbies. I play golf once in a while. I tried piano for a while and was really bad at it.
"So I really enjoy my job and hope to continue doing it for however long they'll let me."
He emphasizes how fortunate he's been — not only with his family, which now includes two grandchildren — but also his work. "I never wanted to do anything else," he says.
"I feel very lucky to have gotten this job in St. Louis, a community I love so much. And grateful that I came to this television station when I did, got this job when I did, and worked with such great people."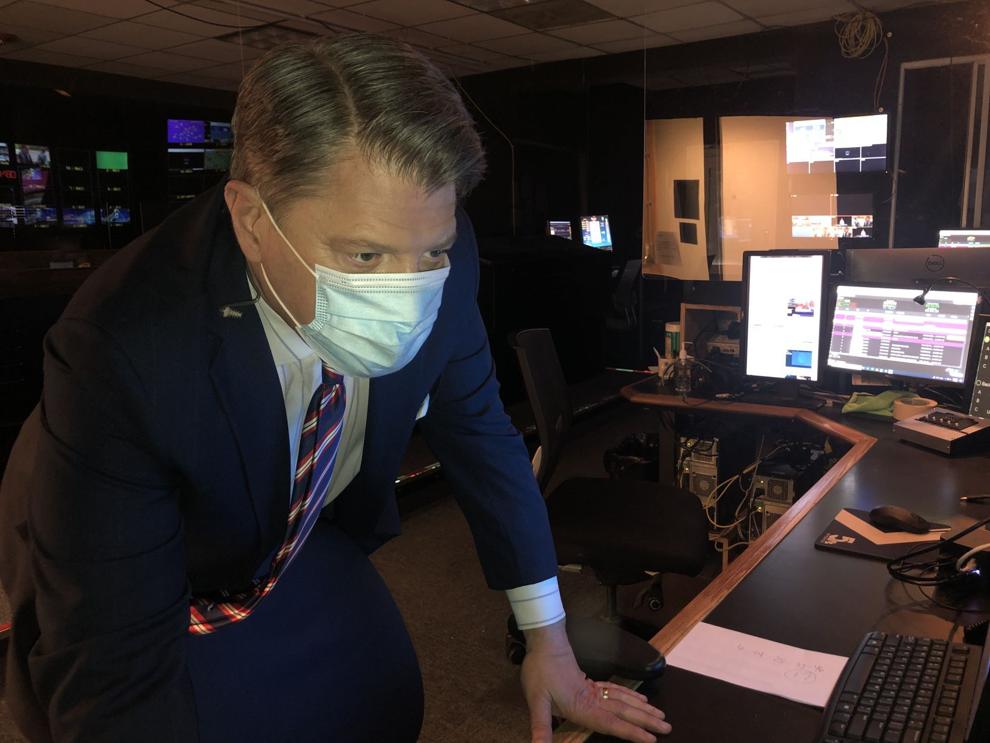 Was everything for Bush really luck? Maybe the square jaw and baritone voice, which developed naturally in high school. Maybe the still-thick hair at 64.
But can it be just luck that colleagues and friends say he's "the real deal"? Or that a competing TV network retained him as host of the Musial Awards when the show went national. Or that he started at the NBC affiliate when one of its first newsmen, John Roedel, was still there (the station began as KSD in 1947). And that Bush, now older than some colleagues' parents, has won 91 local Emmys during his career.
Bush always knew what he wanted. But if his road to primetime broadcasting was smoother than for some, it wasn't necessarily an accident.
Calling plays
After he got a tape recorder one Christmas, 5-year-old Mike mimicked play-by-play sportscasters:
"I used to turn down the sound of baseball games and broadcast the game into the tape recorder," he says.
His family lived in the Chicago suburbs, where his father was an attorney and his mother a teacher, who later mostly stayed home with Mike and his two younger siblings.
The Cubs fan loved sports and played some, especially baseball. His large high school, New Trier West, also had its own radio station, giving Bush the chance to call high school games.
After he went through puberty, he remembers a friend told him his voice sounded good on the air. "That radio experience in high school spurred me on to continue doing more."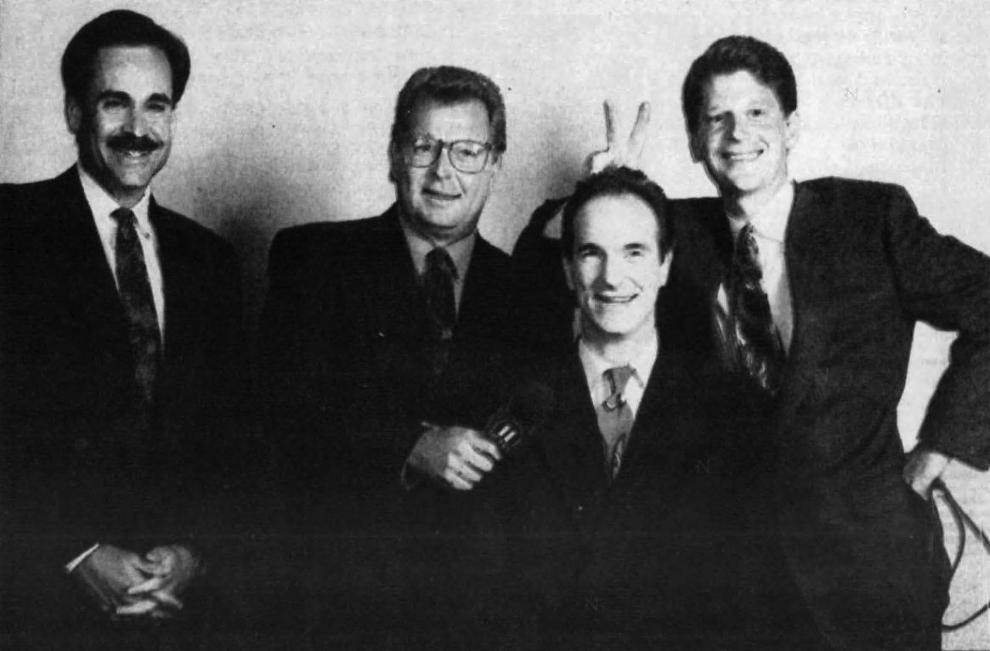 When he chose to attended the University of Arizona in Tucson, one consideration was that the city was big enough, but not too big. "Maybe a young kid could get a shot," he says.
As a sophomore, he swept floors, ran the teleprompter or did whatever else he could as an intern at the local NBC affiliate. One weekend, the only reporter called in sick, and Bush was given the chance to interview Arizona Gov. Bruce Babbitt, who was in town. Afterward, Bush was hired.
He got even luckier when the weekend sportscaster in Tucson left for Hawaii. "And there I was," Bush says. "Right place and right time."
Within a few years, he moved to New Orleans, where he met his future wife, Claudia, then to Kansas City. Bush was let go there when the station decided to bring back a former football player for the sports desk. But in July 1985, the family, now including a son and daughter on the way, found a new home in St. Louis.
Sports years
The key to success anywhere, Bush says, is to "surround yourself with good people. I've been very lucky to be surrounded by amazing people for so long."
When he arrived in St. Louis, KSDK was on the verge of becoming the No. 1 station in ratings, and it stayed in that position for many years.
Bush marvels over some of the people he's worked with, citing Karen Foss, Deanne Lane, Dan Gray, Anne Allred, Kelly Jackson and Kay Quinn.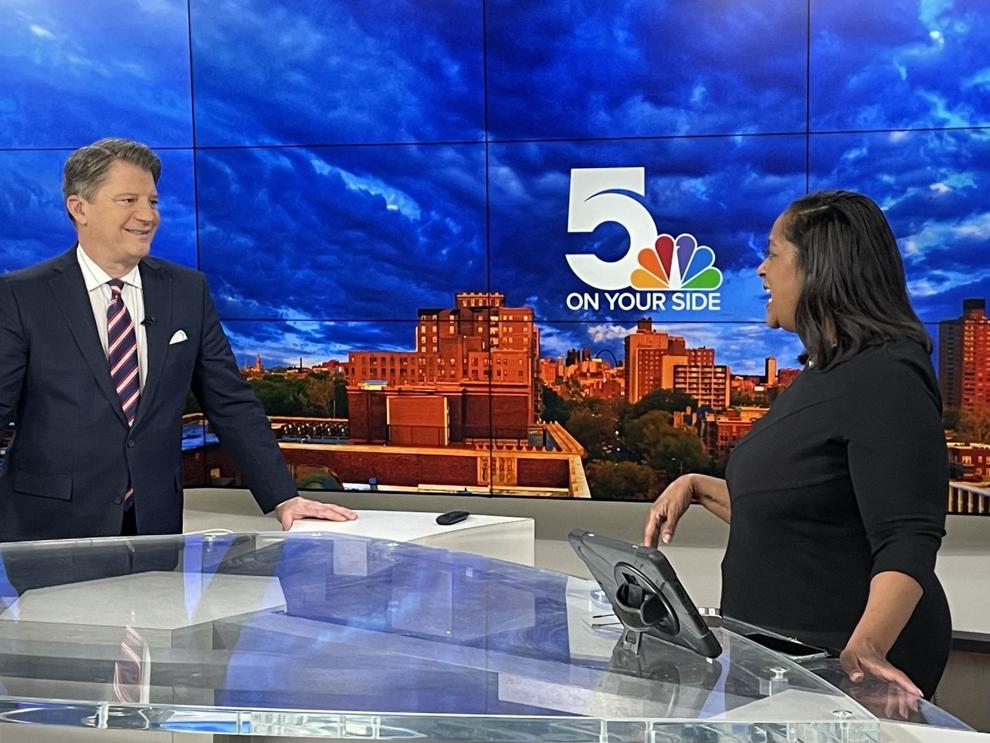 "These people are so good, and they're so caring. And I've just been able to sit next to them, and it's rubbed off on me."
Bush was sports director for 16 of his first 18 years at the station, and he still remembers with pride his Sunday night show "Sports Plus." Not only did he get to interview some of the biggest names in sports, he was thrilled to talk to sportscasters such as Bob Costas and Jack Buck. The show also had a degree of autonomy unusual in broadcasting, he says.
In 1999, during the Rams' surprising season and Super Bowl win, Bush added play-by-play broadcasting of their games to his workload.
"While I enjoyed it, it was one of the most stressful years of my life," he says.
If the Rams were on the road, he had to be at a stadium by 9 a.m. for a noon game. He'd do radio work and interviews for television. Then he had to fly back to St. Louis and anchor the TV sports desk at night.
"I'm not sure I handled it well. I think I would be better at handling it now."
A couple of years later, sports events were on hold for a week after the 9/11 terrorist attacks. Bush felt helpless, he says, wishing he could do something more to contribute to news coverage.
Bush had been asked about becoming a news anchor before he did so full time in 2003. He'd "loved every second" of broadcasting sports.
But he decided news would present a wider challenge.
Bush doesn't regret leaving sports but notes it's "kind of nice to just be a sports fan again. And I get to keep my hand in sports with the Musial Awards. It's the best of both worlds."
Big hearts
The Musial Awards are one of three things Bush is most proud of during his career. Yes, it was exciting for him to be in Rome for the election of Pope Francis or to interview President Barack Obama in the White House.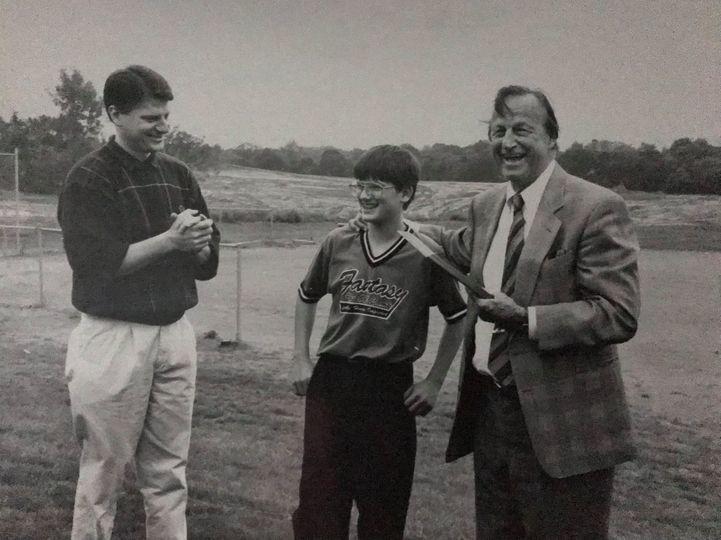 But talking to presidents doesn't compare to the heart-tugging stories he tells of sportsmanship through the Musial Awards or to the goodness in his Making a Difference segments or to his work on the local Muscular Dystrophy Association telethon.
Sometimes when working on a touching story about people's generosity or selflessness, Bush says, he sits in his car "to get my composure back."
Within a year of becoming a news anchor and telling viewers about the often bad stuff that permeates evening newscasts, Bush approached the news director with an idea for Making a Difference, a weekly segment that highlights kindness.
"Sometimes as a news anchor and reporter, it's hard to let go." But now he feels more balance.
"Mike is a beautiful storyteller," Kelly Jackson, his co-anchor at 5 p.m., said in an email. "He's one of the best I've worked with … truly gold standard. Let's face it, we unfortunately deliver not-so-good news every day, and it is important to Mike to share the good of humanity through his stories."She also divulges that it "bugs" her that Bush "hasn't aged in 30 years." And that not only does he have a great sense of humor, he also watches Hallmark Channel Christmas movies.
But that might not surprise another of his friends, Sarah Schwegel, who first met Bush when she was 3. She'd gone to the station to be photographed for the cover of the Post-Dispatch's TV guide, which was to highlight the Muscular Dystrophy Association Telethon over Labor Day.
Schwegel, now 28, says: "Mike is an incredible human being with a big heart. I have known him since I was a toddler through this work hosting the MDA telethons in St. Louis. He has watched me grow up and has always encouraged me to pursue my dreams."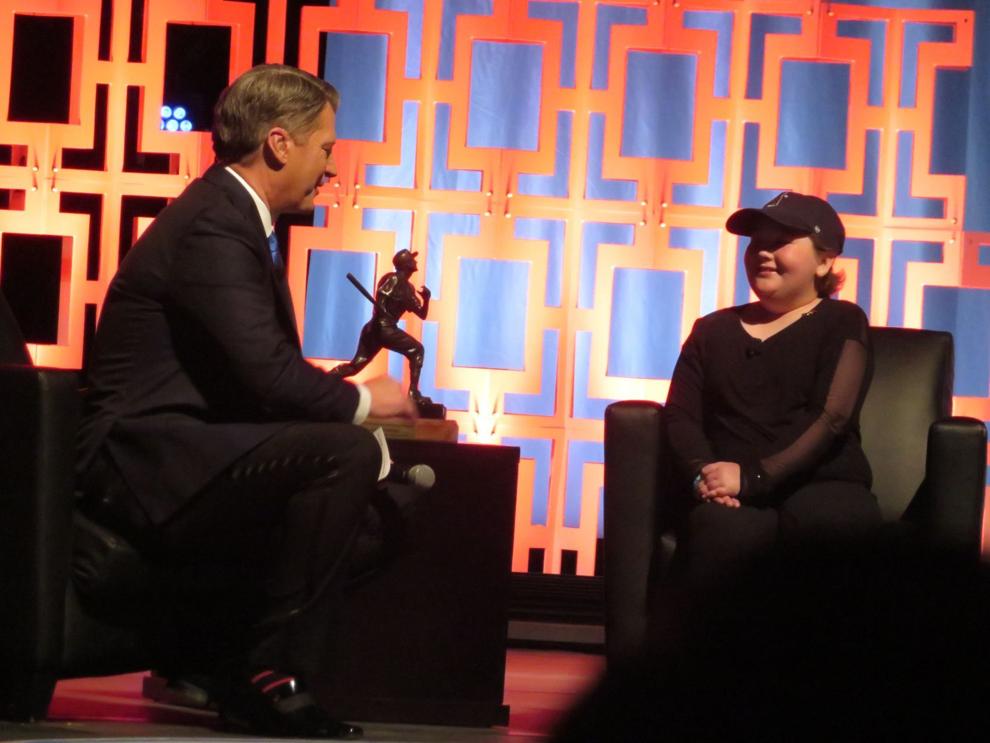 As he's gotten older, Bush says, he can "cry at a toilet paper commercial." But Frank Viverito, head of the St. Louis Sports Commission that produces the Musial Awards show, has never seen him do that regarding that event. (It moved to St. Louis in 2005 and has undergone a couple of name changes; it was named after former Cardinal Stan Musial in 2012.)
Yet, Viverito attests to the broadcaster's personal passion: "This is who Mike is. … He's the real deal."
When the locally broadcast show was given a national platform on CBS a few years ago, there was discussion whether Bush would still be its host because he works for an NBC affiliate. Viverito told network organizers: Just watch.
"CBS loved him just like everybody else."
Bush travels around the country to meet Musial Award winners, such as a college football player who saw a teen throw a football by himself day after day. The boy, new to town, had several heart surgeries as an infant that caused developmental delays. One day, the football player offered the youth tickets to a University of Toledo game and later began playing catch with him. A deep friendship developed. That simple connection becomes a poignant tale through Bush's words.
By the time of the awards show, Bush has made his own connections with the people involved: "It's like old friends' day," Viverito says.
For interviews, Bush usually does a lot of preparation and research, saying, "I'm too fearful to just go in blind."
About 25 years ago, he read "Make It Memorable." Ever since, he's used the book by broadcaster (and native St. Louisan) Bob Dotson as a guide. "When I approach a story, that title is always in my head."
Good storytelling on TV is using words and images to make the final piece, Bush says, "as interesting as you possibly can."
The Bush and Viverito families met in the 1980s through a connection with Claudia Bush's relatives. Since then, they've traveled together several times, Viverito says, sharing an anecdote about how hard Bush works.
They were heading by train to France, and Bush eagerly said how excited he was to travel under the English Channel through the "Chunnel."
But he kept working on his laptop, looking up about 40 minutes too late for the Chunnel experience. Viverito chastised him, telling him to lay off the Musial Award work and enjoy vacation.
Making it work
Whether he was anchoring sports or news, Bush admits his wife did the lion's share of raising their four children. Broadcasting often meant being away during dinners, weekends and holidays.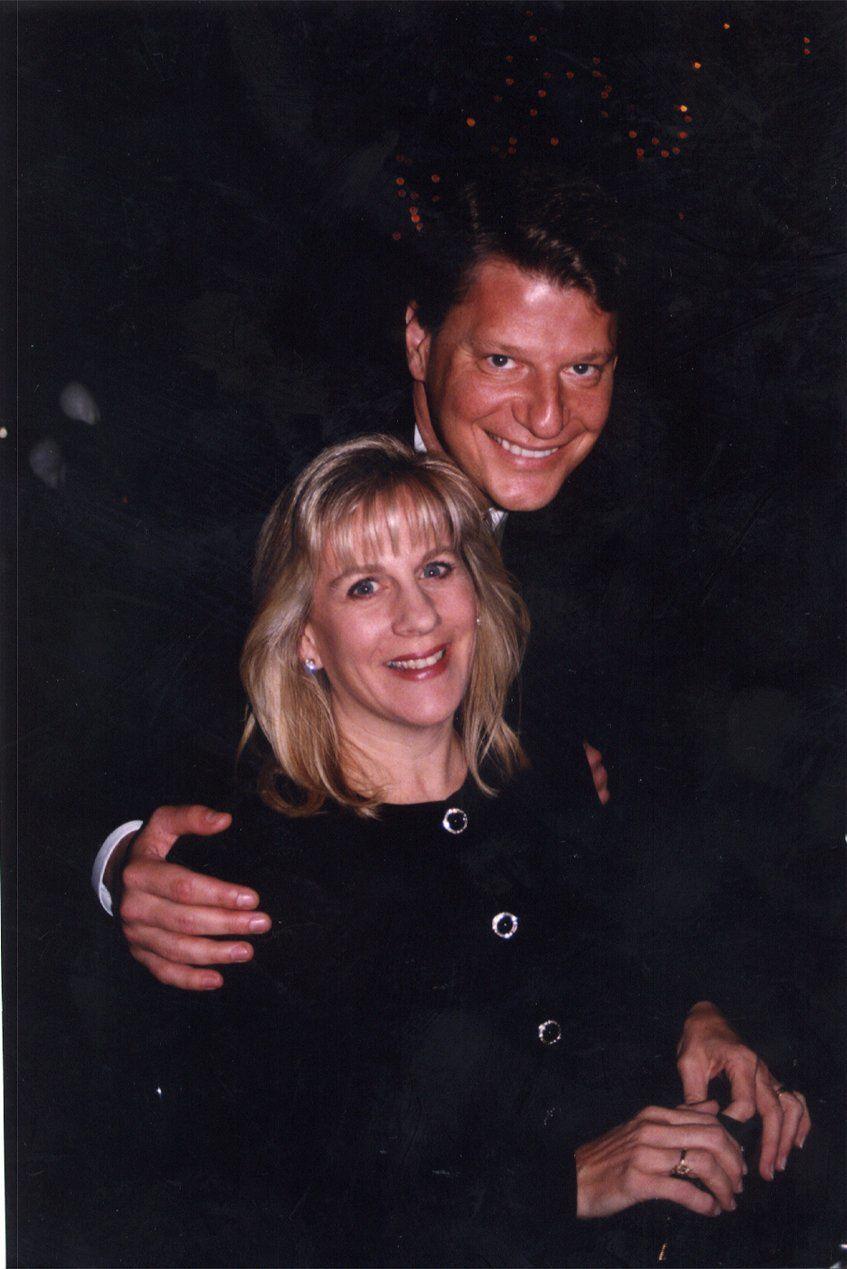 He gives Claudia complete credit: "She's done everything. … As far as I'm concerned, she should be up for sainthood."
The Bushes' 40th wedding anniversary is this summer. Whether they can take a special trip (Italy is their favorite destination) will likely depend on the pandemic.
Selling their family home is sad, he says, but as a couple, they're ready to downsize to a place without yard work. They likely will stay in West County, he says.
Their eldest son is a lawyer here, and his children mean Bush can say that having "grandkids is the best thing in the world."
But the other three offspring have ended up in his hometown of Chicago, where his mother still lives. The children have modern, digital jobs (his daughter, formerly of San Francisco, works for Google; one son is with Netflix; the youngest son lives in Wrigleyville, working for a startup). "The family reunions are up there," Bush says.
Through the years, Bush has observed many changes with his own work. Now a TV reporter can do live shots, if necessary, with just a phone.
"The technology has changed everything, but the job we do every day to inform is the same," Bush says.
From cassette recorder to cellphone, though, Bush remains convinced: "Nobody, anywhere, has been luckier than me."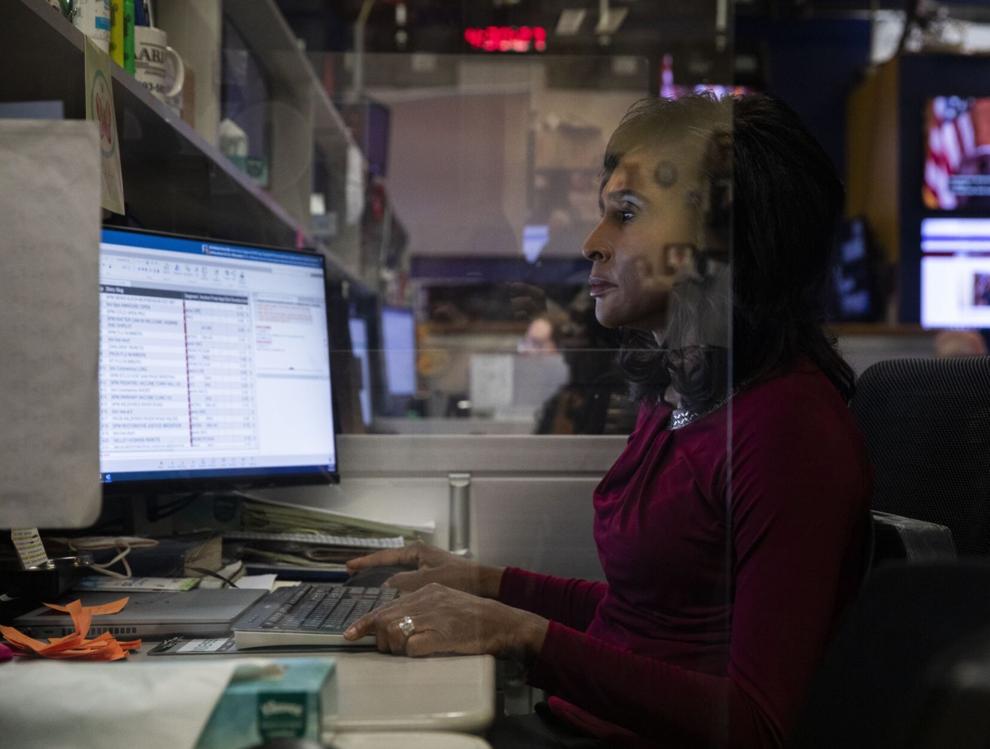 Having recently moved into the high-profile 6 p.m. anchor slot, Shirley Washington has goals and high standards.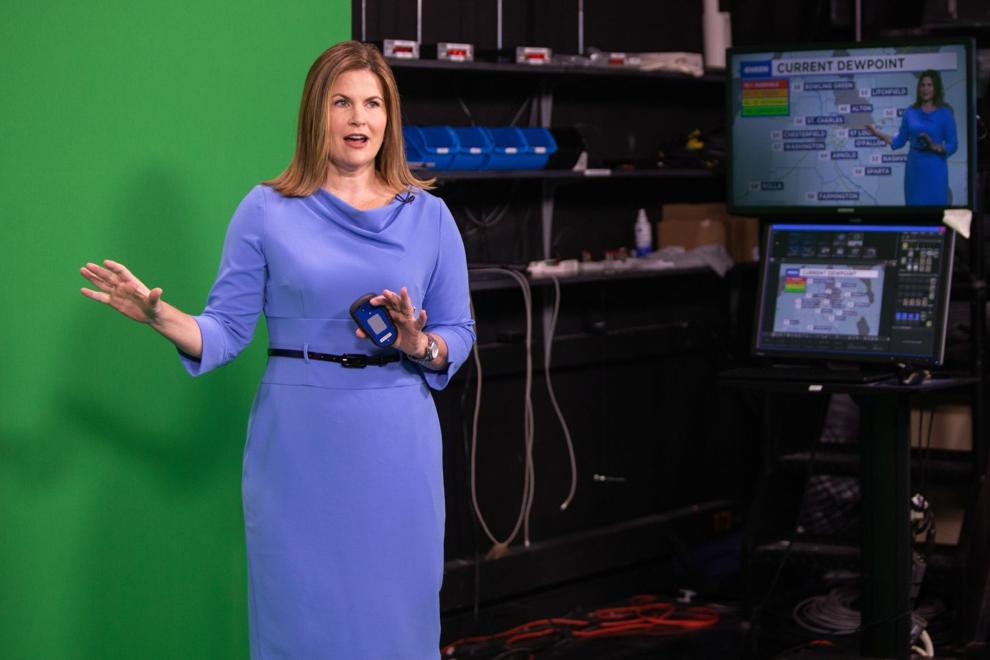 Cornett, 47, met a biological sister and her bio mother in her 20s but recently has made some stunning family discoveries.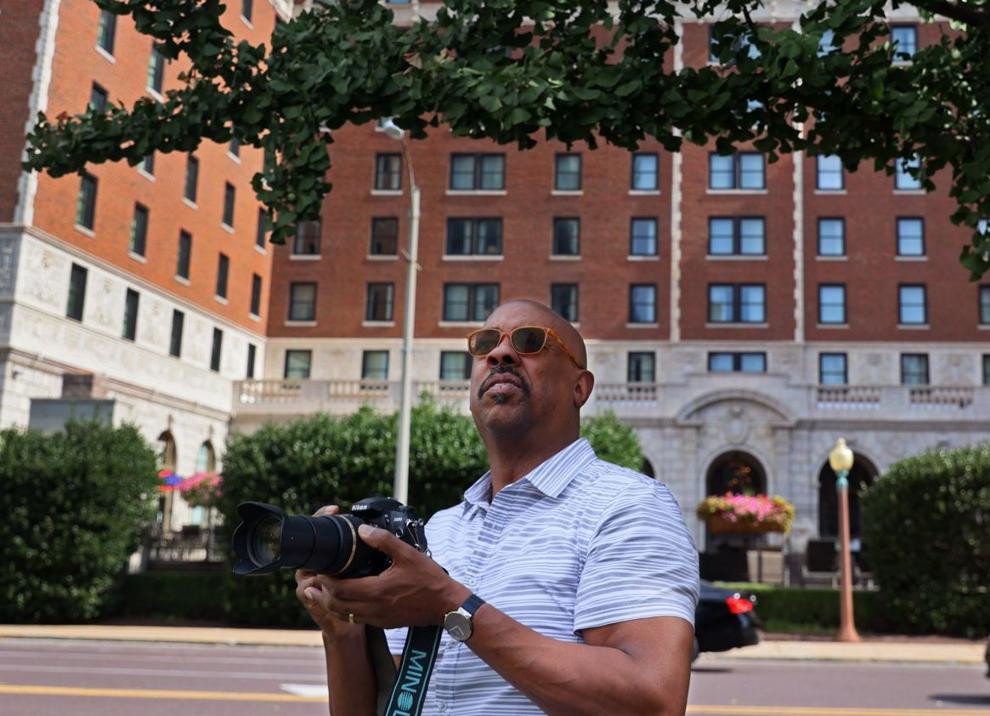 On March 4, Art Holliday, KSDK's longest-serving journalist, became the first Black news director in the station's 75-year history.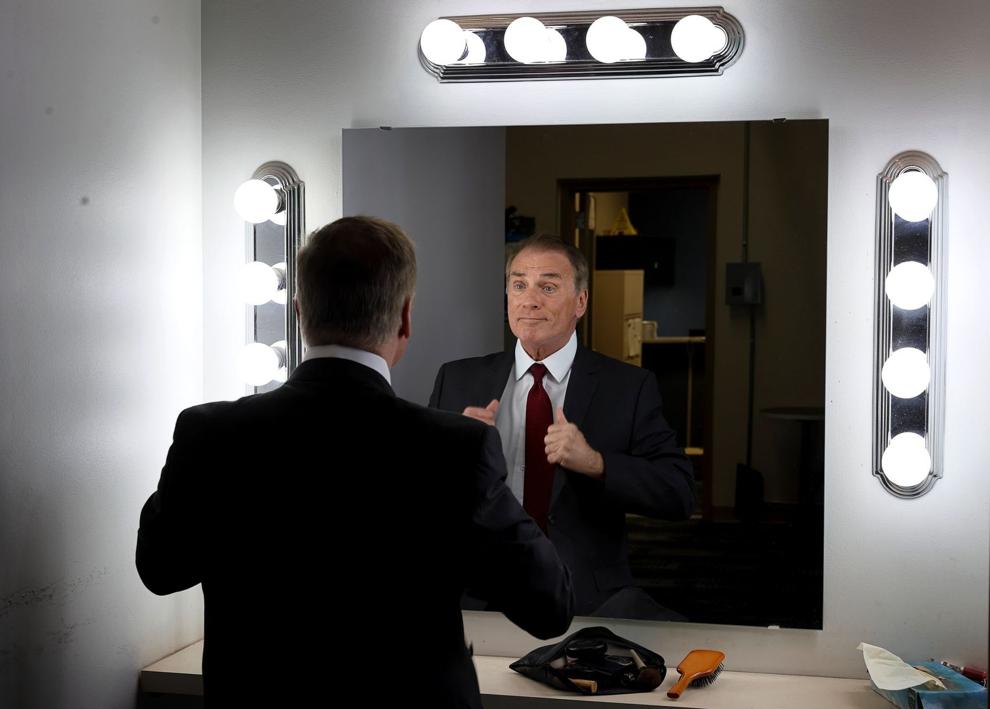 The longtime newsman has covered powerful politicians, popular celebrities and shocking disasters during his 50-year career. But some of the best stories are about himself.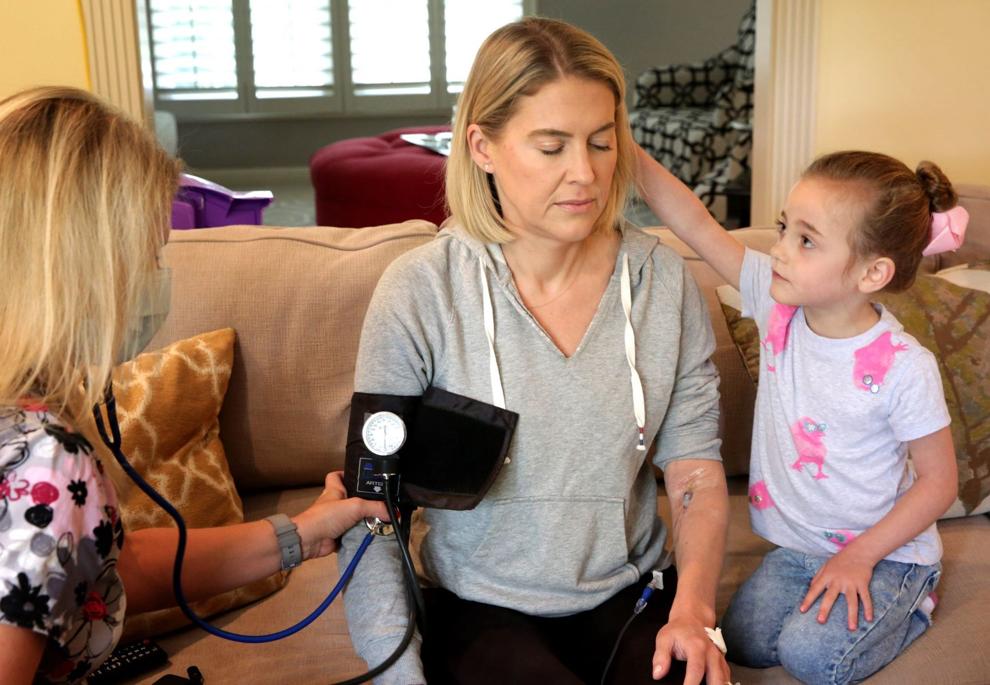 Allred's daughter was born three months premature. Then Allred underwent a transplant, which meant looser COVID-19 restrictions didn't apply to her.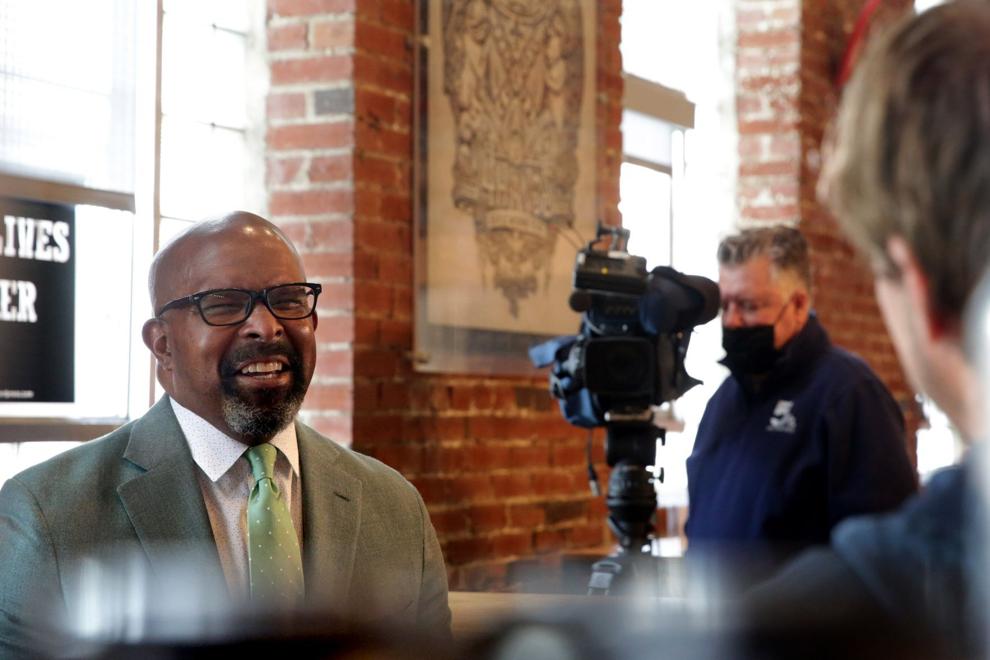 The KSDK morning anchor has been a fixture in St. Louis for 17 years. Here's the story of how he got here.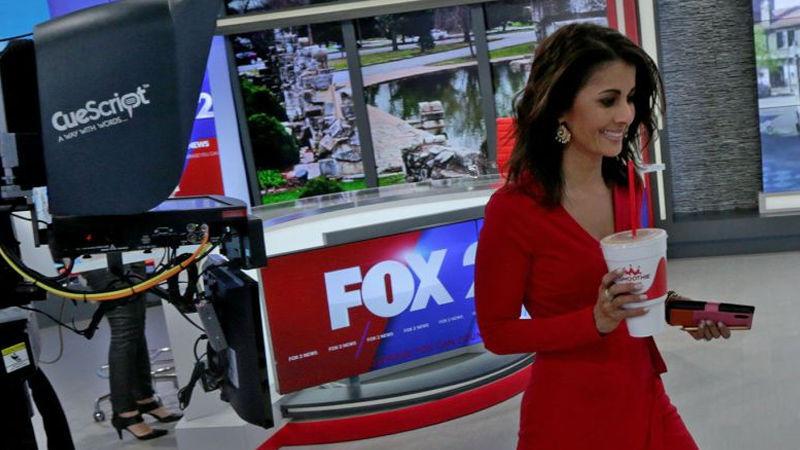 TV news anchor Jasmine Huda has made her career her own way.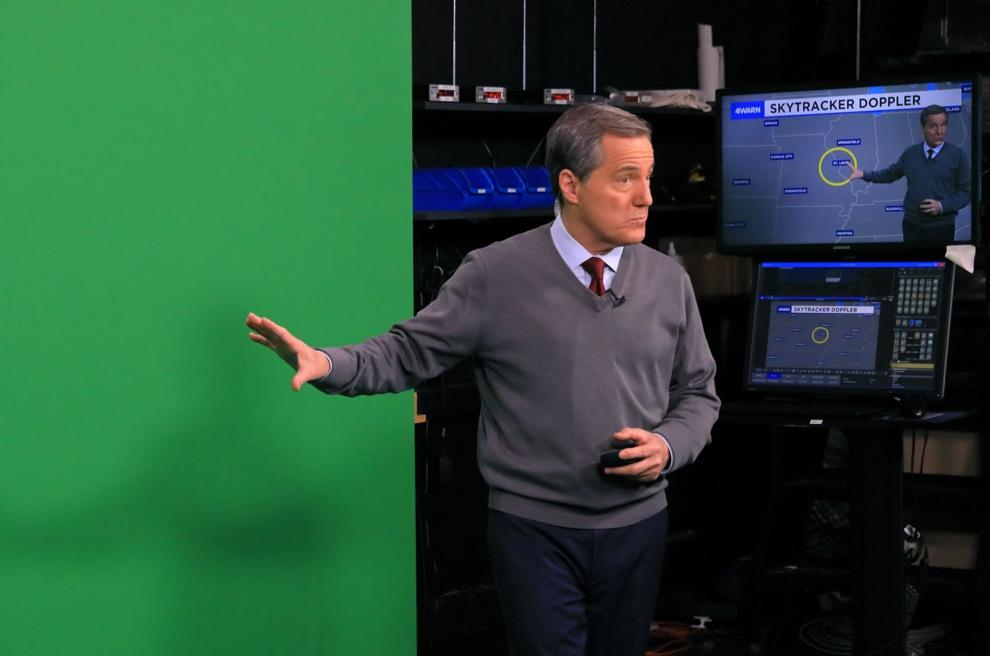 Ehrhardt, who has a relentlessly upbeat demeanor, takes the job seriously but not himself.